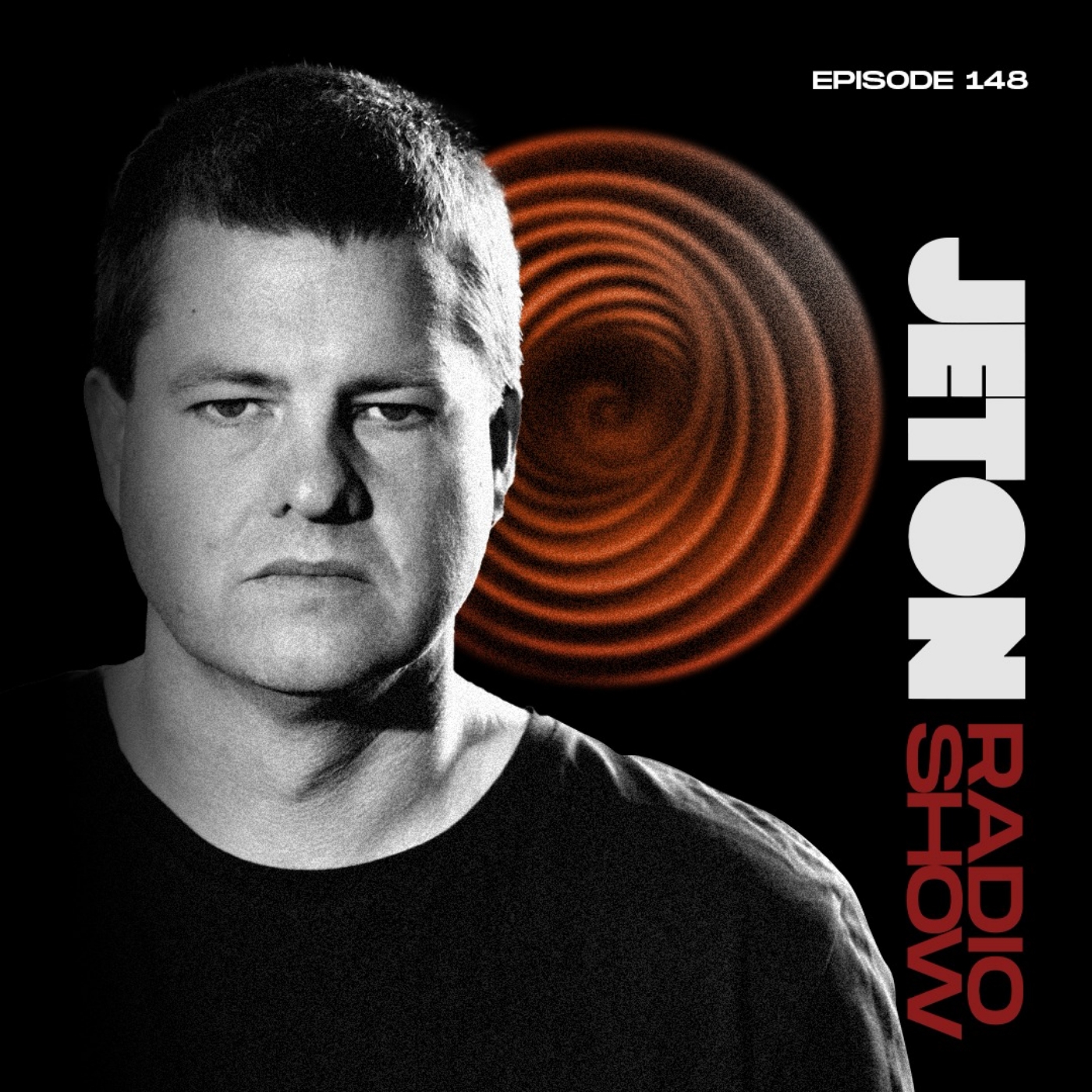 Enjoy the offical stream and download links

Information about this podcast episod and tracklist :
Welcome to the 148th episode of the Jeton Records Radio Show! This month, we're thrilled to welcome the legendary Swedish DJ and producer, Hertz.
Pierre J, aka Hertz, is a true icon in the scene. With a career spanning over three decades, he's behind labels like Sway, Hz Trax, and Q-Records, and he's been dropping tracks since the early '90s. In 2023, he's back with a bang, releasing on top-notch labels like Tronic and Suara, rocketing up the Beatport charts.
We're proud to present an exclusive studio mix by Hertz, specially crafted for us.
Enjoy!
Tracklisting
Jancen-Dub Tool 1
Hertz-Keep This Frequency Clear
Hertz Collision & Gene Richards Jr-Must Do It (Truncate Remix)
Hertz-Elec
Nicolas Vogler-Suave
Hertz-Das Tech
Hertz-Freestyle Rhythm
Hertz-Neu
Planetary Assault Systems-Rip The Cut (Dubfire Remix)
Polyvinyl-Different Angle (Hertz No Vocals Re-Edit)
Hertz-Clutch

See also the latest added
events in our calendar

Polyvinyl-Pathfinder
The Miller-LIM
Hertz-Lucky 13 (Adam Beyer Remix)
Hertz-Flub
Hertz-Fungus
Veztax & Becco-Becvez (A.Paul Remix)
DJ Dextro-Illusion Of Touch
Cleric x Azrael-Revival
Hertz-Box Head
Marcal-Ainozama
Albert Zhirnov-Wooden Lessons
Hertz-Push The Throttle
Hertz-Rareworks (Mix 1)
Axel Karakasis-Reflective
Ramon Tapia & Gaston Zani-Friction
Mathys Lenne-Zone X
Hertz-Antidote (Dub Tool 018)
Duration:01:00:17
Release date:Thu, 31 Aug 2023 21:15:05 +0000
Jeton Records Radio Show features DJ mixes & live sets from various artists involved with Jeton. Jeton Records has been established with one purpose; imprint quality Techno hits to the space. Jeton's motto is to consist and to insist on creations and productions to be held with soul, story and innovation. The label was found on 2009 by Ferhat Albayrak, a home of his recordings and remixes with a vision to be a global home of extraordinary and uncommon imprints from the créme de la créme artists by supporting the best of upcoming new breed. Rising a level to be a benchmark is a challenging decision, while motives people to do and to produce the uniqueness of Techno since Techno is in our lives, with our lives. Jeton will be supported by a remarkable number of respected artists and Jeton will feature family spot with these artists and contributors. Originally based in Istanbul, Turkey, Jeton will collaborate the myth of the east and the taste of the west, as we live & face here in Istanbul everyday, the ultimate culture mix of our lives. Jeton is On. Get On.