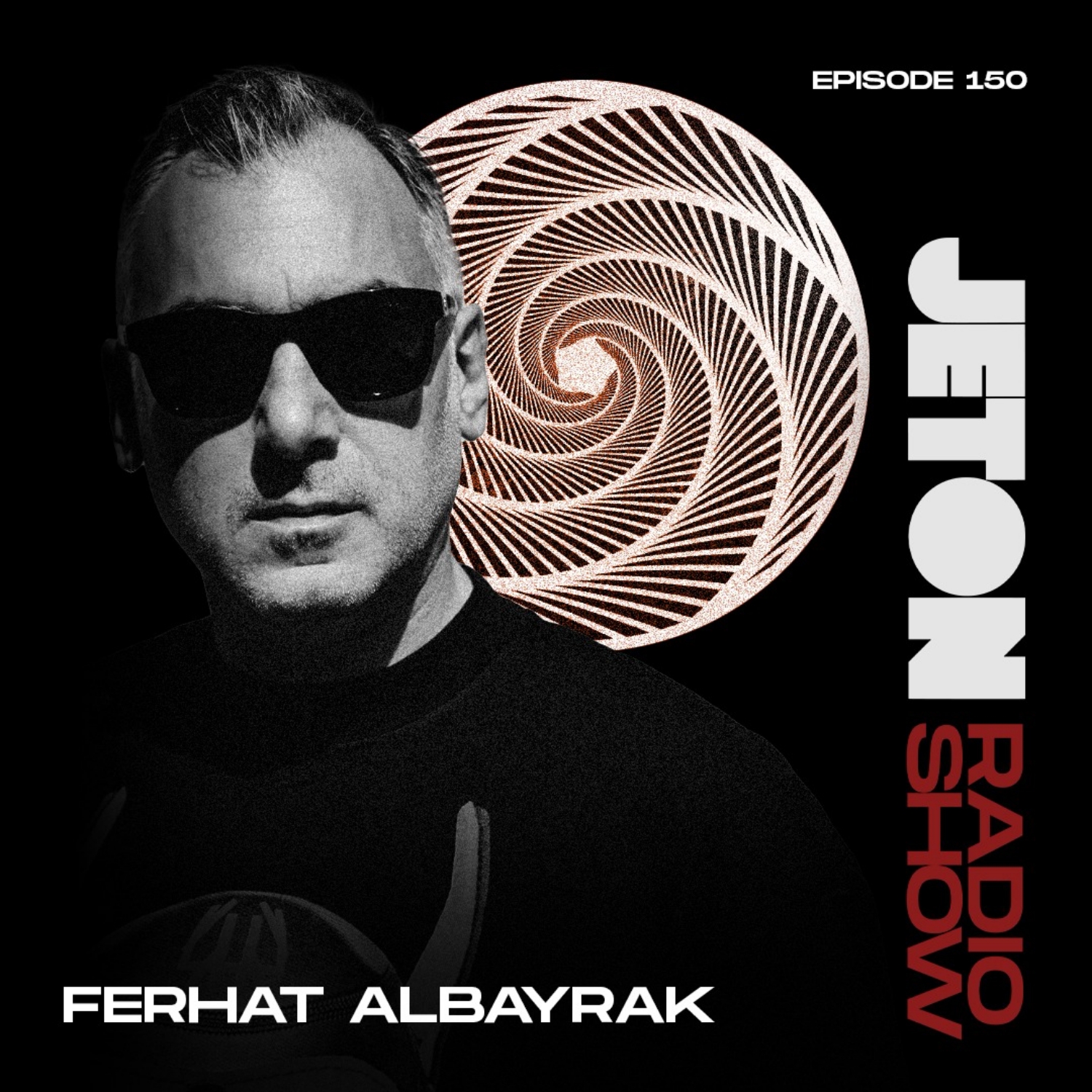 Enjoy the offical stream and download links

Information about this podcast episod and tracklist :
Welcome to the 150th episode of the Jeton Records Radio Show! This month, we are pleased to welcome label-head Ferhat Albayrak.
Jeton Records Radio was launched in 2011, and it has now reached its 150th episode after 12 incredible years! We've had the privilege of hosting an array of renowned DJs, including the likes of Carl Cox, Richie Hawtin, and Marco Carola, to name just a few.
Our show is broadcasted on 50+ radio stations worldwide, and for this special milestone episode, we've asked "label-head" Ferhat Albayrak to provide an exclusive mix.

See also the latest added
events in our calendar

He's graciously shared his live-recorded mix from the Volkswagen Arena in September 2023, where he closed the set for Carl Cox.
We can't express enough gratitude to all our supporters who have allowed us to air 150 episodes of this radio show! Your support means the world to us, and we look forward to celebrating more milestones with you in the future. We'll continue to share our passion and bring you the best in Techno.
Enjoy!
Duration:01:00:00
Release date:Wed, 01 Nov 2023 04:00:00 +0000
Jeton Records Radio Show features DJ mixes & live sets from various artists involved with Jeton. Jeton Records has been established with one purpose; imprint quality Techno hits to the space. Jeton's motto is to consist and to insist on creations and productions to be held with soul, story and innovation. The label was found on 2009 by Ferhat Albayrak, a home of his recordings and remixes with a vision to be a global home of extraordinary and uncommon imprints from the créme de la créme artists by supporting the best of upcoming new breed. Rising a level to be a benchmark is a challenging decision, while motives people to do and to produce the uniqueness of Techno since Techno is in our lives, with our lives. Jeton will be supported by a remarkable number of respected artists and Jeton will feature family spot with these artists and contributors. Originally based in Istanbul, Turkey, Jeton will collaborate the myth of the east and the taste of the west, as we live & face here in Istanbul everyday, the ultimate culture mix of our lives. Jeton is On. Get On.